A NEW FINANCIAL YEAR – DON'T MISS OUR UPDATED FINANCIAL CALENDAR!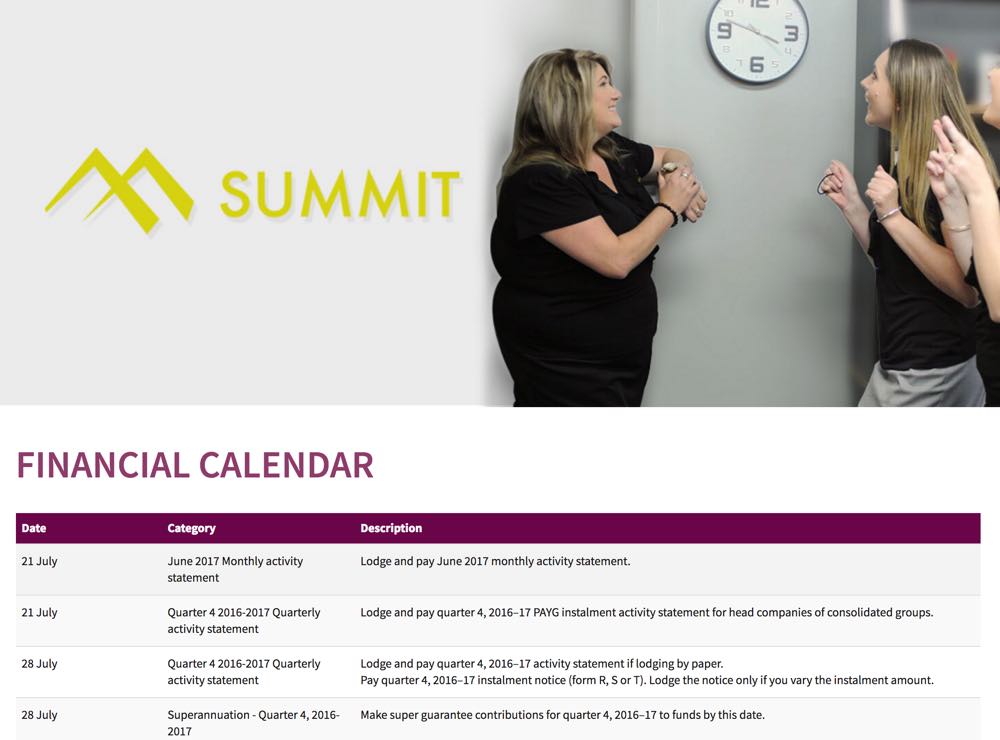 WELCOME TO THE NEW FINANCIAL YEAR – what a busy time of year for all of us.
When owning and operating a business there are so many things to do, and usually tax and financial due dates are the last thing on your mind, making deadlines an easy thing to forget.
We thought we would help you by providing all of the important due dates for this financial year, all in an easy to use table which you can view on any device. We have included all due dates for Superannuation, Activity Statement lodgement, PAYG and much more.
View our Financial Calendar now to see what deadlines are approaching.
We hope you will never miss an important financial deadline again!
If you have any questions please contact us.